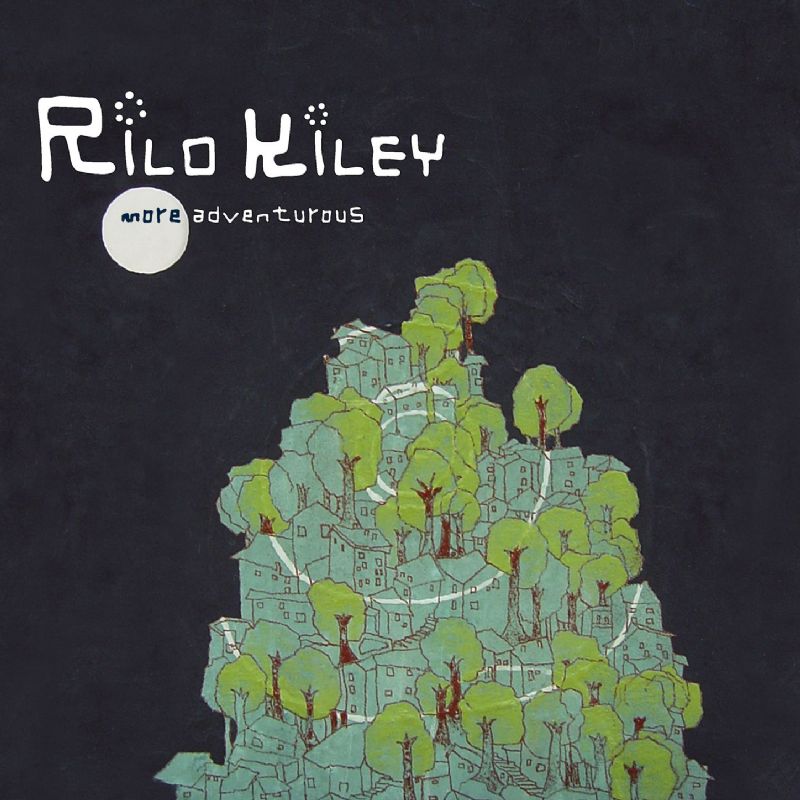 More Adventurous
2004's
More Adventurou
s really solidified my love and devotion to all things Rilo Kiley and Jenny Lewis. Where their previous albums stuck to a folk rock, late 90's indie sound, this album explored all the possibilities of what kind of band they could be and what kind of genres they could pull off
(which they seamlessly do)
. This is an eclectically put-together album but don't confuse that with non-cohesiveness. I think the title of this album is pretty straightforward of how they were trying to challenge themselves - be
more adventurous
. The genres range from hard, alt-rock to a soulful ballad to Hawaiian, palm trees-swaying kind of music. What keeps this album together are the biting/truthful lyrics and Jenny's unwavering voice. Each of the songs are little stories with lots of metaphors to make you listen and oftentimes laugh.
All the reasons above are what makes this album, unarguably, Rilo Kiley's best.
Any chimp can play human for a day
And use his opposable thumbs to iron his uniform
And run for office on election day
And fancy himself a real decision maker
Then deploy more troops than salt in a shaker
- It's a Hit
I've been trying to nod my head, but it's like I've got a broken neck
Wanting to say 'I will' as my last testament
For you to be saved and me to be brave
We don't have to walk down that aisle
'Cause if marriage ain't enough
Well, at least we'll be loved
- More Adventurous
Check out: "Does He Love You?" is a heartbreaking story from the "other woman's" point of view, "A Man / Me / Then Jim" is a story best enjoyed in hammock on the beach with a pina colada in hand, and "Portions for Foxes maybe their most popular song, because of the relatable lyrics and overall badass-ness "Baby, I'm bad news."
.
Rilo Kiley has upsettingly broken up, but I think devoted fans saw this coming. Their last album, full of unrealized tracks, RKives is due out in April.